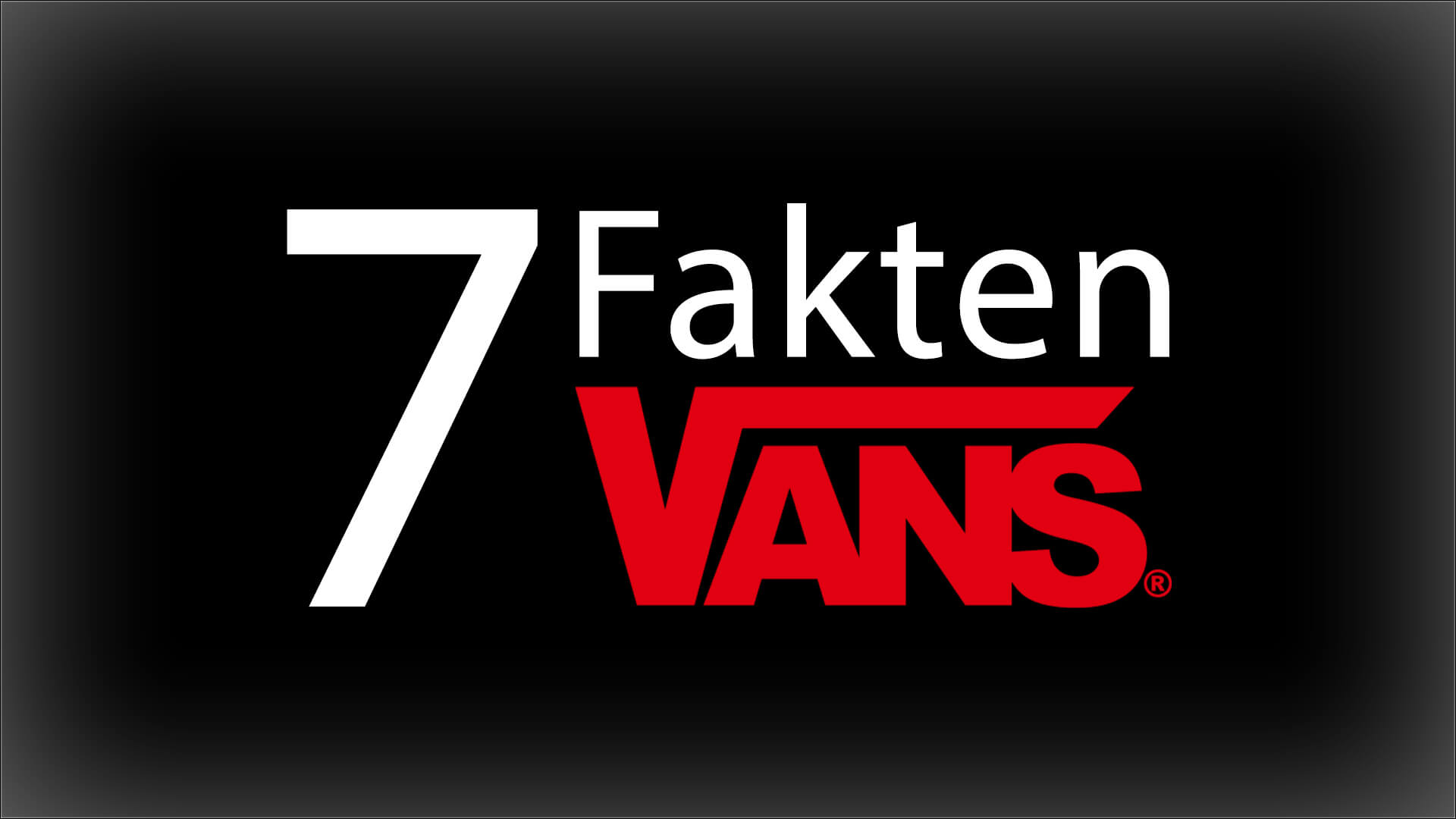 Sneaker Fun Facts – 7 Vans Fun Facts #1
Sneaker Fun Facts – 7 Vans Fun Facts – Vans ist eine der bekanntesten und beliebtesten Bekleidungsmarke der Welt. Aber weißt du schon alles über die Marke was man so wissen sollte. Hier bekommst du nun 7 Fun Facts über Vans mit denen du bei deinen Freunden oder Sneakerheads ein bisschen mit deinem Wissen prahlen kannst. Hier erstmal die Basics bevor es in die 7 Vans Sneaker Fun Facts geht.
Vans wurde am 16. März 1966 gegründet und eröffnete am 704 E. Broadway in Anaheim, Kalifornien. Das Unternehmen wurde ursprünglich von den Brüdern Paul und Jim Van Doren gegründet. Dabei hatten zwei Partner, Gordon Lee und Serge Delia.
Fact #1
1997 debütierten die Vans #36 als Old Skool und gelten als Markenzeichen der gesamten Marke.
Fact #2
Vans verfügt über einen 42.000 Quadratmeter großen Skatepark in Huntington Beach, Kalifornien.
Fact #3
Vans hat auch ein Stipendium in Partnerschaft mit dem Berkley College of Music. Das Berkley College of Music ist eine der weltweit führenden Ausbildungsstätten für moderne zeitgenössische Musik.  Das Stipendium wird als Off The Wall-Stipendium bezeichnet.
Fact #4
Die Vans #98, die klassische Slip-on-Linie, wurde so populär, dass ihre Silhouette zum ikonischen Logo des Unternehmens wurde.
Fact #5
Der mehrfach mit dem Oscar ausgezeichnete Schauspieler Sean Penn machte die Vans-Slipper international bekannt, als er sie in seiner Performance in der inzwischen klassischen Komödie "Fast Times At Ridgemont High" trug.
Fact #6
Die Vans + The Simpsons Merchandising-Serie bietet Cartoons aus der beliebten Zeichentrickfilm-Show und Kunst von so bekannten Designern wie Dave Flores, Geoff McFetridge, Stash, Kaws, Sam Messner, Mr. Cartoon, Taka Hayashi, Tony Munoz, Todd James und niemand anderes als Neckface.
Fact #7
Seit Anfang 2017 hat Vans einen atemberaubenden Wert von 1,2 Milliarden Dollar.
Haben dir die Sneaker Fun Facts – 7 Vans Fun Facts #1 gefallen und du hast Lust noch mehr Fun Facts zu lesen? Dann findest du HIER noch mehr Fun Facts.
Lasse gerne einen Kommentar hier und folge @StyleNinja.de auf Instagram, um immer up to date zu sein.
Bis zum nächsten Mal!!